World Bioeconomy Roundtable: Bioproducts Around Us discussing the role of wood construction in climate mitigation and as long-lasting bioproducts.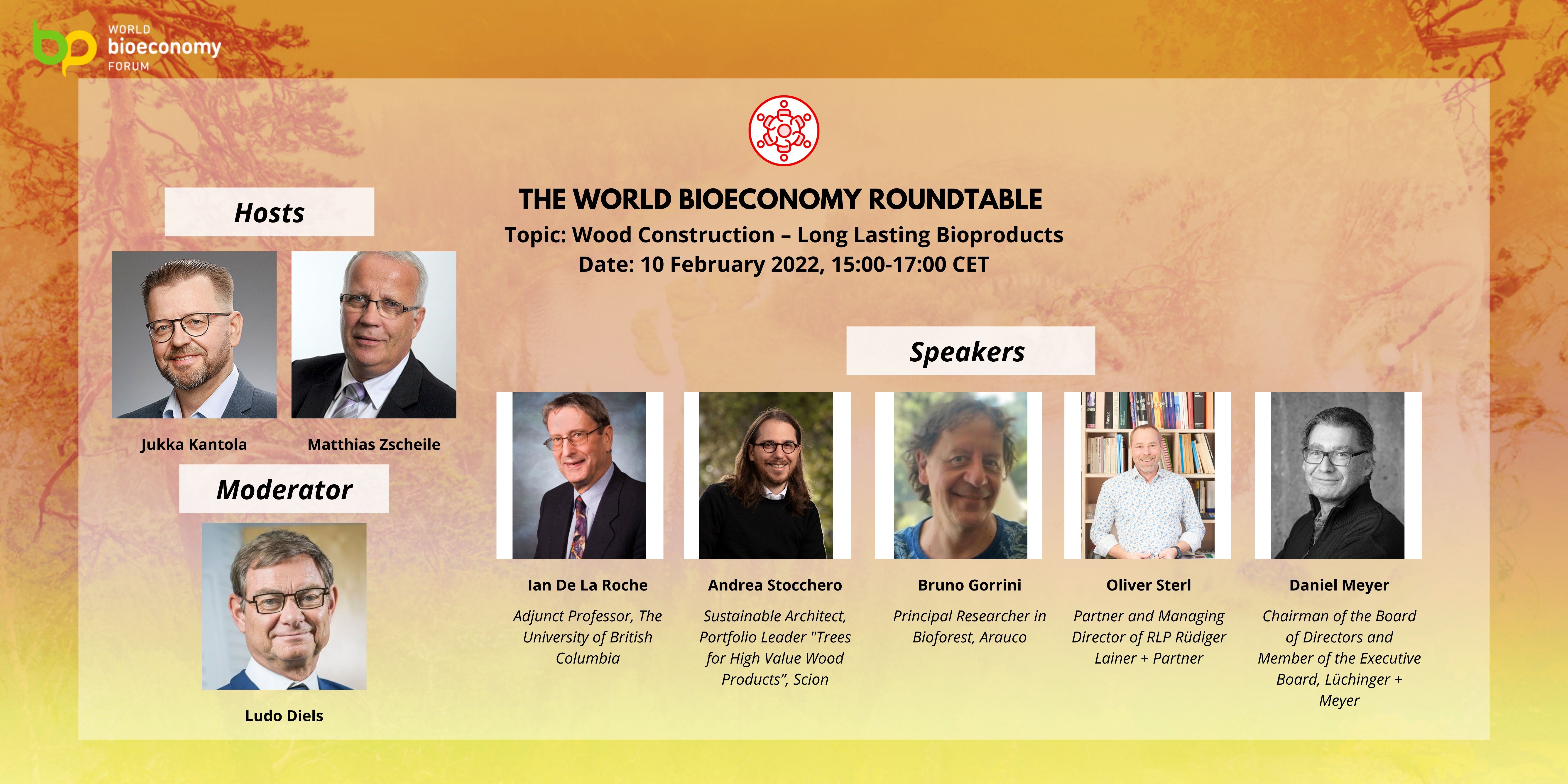 ---
The Roundtable will take place on the 10th of February 15:00 CET. 
Registration link: https://wcbef.com/events/upcoming-events/world-bioeconomy-roundtables/

The roundtable will be moderated by Ludo Diels and hosted by Jukka Kantola and Matthias Zscheile.

The panellists include:
Ian De La Roche.Adjunct Professor, The University of British Columbia
Andrea Stocchero,Sustainable Architect, Portfolio Leader "Trees for High Value Wood Products" Scion
Bruno Gorrini,Principal Researcher in Bioforest, Arauco
Oliver Sterl,RLP Rüdiger Lainer + Partners
Daniel Meyer,Chairman of the Board of Directors and Member of the Executive Board, Lüchinger + Meyer

Roundtable video: https://www.youtube.com/watch?v=g9SF7ync6Q8
World BioEconomy Forum