Istanbul Conference 2022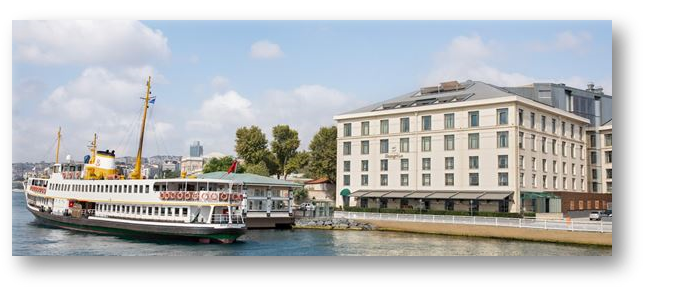 Visit the conference site at: conference.ppi-russia.org  
The international conference "Russian Pulp and Paper Industry - New Realities, New Opportunities" is a key event in this industry. Five conferences have been successfully held annually since 2015. In 2020, due to the second wave of coronavirus infection Covid-19 and the uncertain epidemiological situation in the countries of the European Union, in order to preserve the health of participants, the Organizing Committee was forced to cancel the VI International Conference.
The number of the Conference participants annually totals more than 150 guests: leading speakers from pulp and paper industry, leaders of manufacturing companies, scientific institutions and organizations, representatives of the forest industry business, foreign countries and representatives, industry media, government representatives, Federal Forestry Agency, Ministry of Economic Development, Ministry of Industry and Trade as well as number of governors.
In 2021, the organizers set the task to hold the Conference at a high level, noting the particular importance of this event for the development of not only the pulp and paper industry but the entire forestry complex of Russia as a whole. The VI International Conference "Russian Pulp and Paper Industry - New Realities, New Opportunities" is scheduled from 1st to 2nd December 2022 Istanbul, Turkey.
The Conference is held on the initiative of The Union of Timber Industry and Timber Exporters of Russia, The Chamber of Commerce and Industry of the Russian Federation and the operator of the Conference - The Association of Specialists of Pulp and Paper Industry (ASPPI).
To participate in the Conference, please leave a request at conference.ppi-russia.org  
We hope to see you among the Conference participants!