PPI News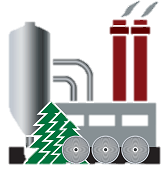 We are glad to welcome you again to the pages of PPI magazine! 
---
Dear Readers!

We are glad to present you with the latest issue of the Pulp & Paper industry magazine again!
The industry, despite the protracted pandemic, lives and develops. In this issue, you will find specific figures characterizing the impact of this difficult period on the economic performance of the industry, and in it - and good news about the planned investments in the pulp and paper industry until 2030. For the first time, your attention is invited to a new heading "Round Table" - this is an open discussion platform, where we will discuss the most topical topics of the industry. The first topic of the rubric is "Sulphite production. Will there be a revival? " You will also learn how the Chinese pulp and paper industry affects our industry, and see what it offers to Russian manufacturers. Get to know ANDRITZ's new project in Russia, modern water treatment equipment, think about climate projects and bioeconomy. The magazine is published in paper and digital versions, and now you can not only read our articles but also hear the voices of authors, see innovation centers and new products. The digital version is currently being distributed free of charge - in this way we express our support for the pulp and paper industry of Russia in the context of a lockdown and a pandemic. Words about the paper are our profession.
Stay with us — it's efficient!

Yours faithfully,
Olga Gulinkina,
Chief Editor, PPI Magazine, Ph.D
---
---
CONTACTS
This email address is being protected from spambots. You need JavaScript enabled to view it.,
+7 (495) 517-36-68, +7 (916) 674-31-38
For subscription issues, please contact:
This email address is being protected from spambots. You need JavaScript enabled to view it.
+7 (911) 081-21-50