PPI News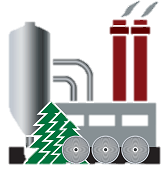 We are glad to welcome you again to the pages of PPI magazine! In this globally difficult year, the Russian pulp and paper industry continues to work.
Modernization projects are going on, the state is taking a number of measures to support the industry. This issue is also published in spite of all the cataclysms and cancellation of PAP-FOR. This issue is about the life of the industry during a pandemic and not only. What conclusions can we make, having learned to survive in a state of protracted force majeure, the horizons of which are completely invisible?
Your Russian and foreign colleagues will tell you about their experience, not forgetting to share their latest achievements. Everyone will surely find something interesting for themselves in this issue, rejoice for their colleagues, and, perhaps, start the countdown of their new project. This issue will also be distributed and the electronic version, which can be found on the ASPPI website under the heading "magazine".
Stay with us — it's efficient!
We work for you even in a pandemic.
Yours faithfully,
Olga Gulinkina,
Chief Editor, PPI Magazine, Ph.D
---
---
CONTACTS
This email address is being protected from spambots. You need JavaScript enabled to view it.,
+7 (495) 517-36-68, +7 (916) 674-31-38
For subscription issues, please contact:
This email address is being protected from spambots. You need JavaScript enabled to view it.
+7 (911) 081-21-50